About Us
Founded in 2007, Kihop Productions is a show case of design. Award winning multimedia artist, Melissa L. Nichols provides quality work at reasonable rates. With over 25 years of practical experience in the creative industries in graphic design, and multimedia, Melissa brings an old school work ethic to the new millenium.
A 1986 graduate of the prestigious Carver Center's Magnet School Advanced Visual Arts program, Melissa is a Multi-Media designer, as well as digital imager, set designer, and decorator, and special prop mistress, videographer, editor, and photographer. She is a one woman art department.
Also skilled in product development and prototyping, Melissa has proven her ability to create and compete in the creative industries. She has been personally responsible for the success of such products as "Reel FX" from Rubies Costume, Co. and "Creepy Features", among others. Let her create a multimedia product design for you.

Endorsements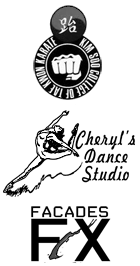 "Melisa is very knowledgeable and dedicated person in her field. As her martial arts teacher I recommend her highly to all." - Grandmaster Kim Pyung-Soo

"Melissa L. has produced amazing creative works for my business over the past five years. Her vast knowledge of various forms of artwork and from the early stage of idea to the final production is amazing. She has an incredible gift of artistry, uncanny conceptual thinking and creativity, and an eye for detail that will leave the "art-challenged" and even her peers, amazed and awed. Her work ethic is exceptional. She will deliver what is needed exactly when and how it was agreed. Melissa L. comes with my highest recommendation!"- Cheryl Lauersdorf
"Melissa is at the top of her craft. She is gifted in art and design, as well as practical art, props, and set work. She can create major miracles out of thin air and with little time. I highly recommend her." -Phil Nichols